Email marketing meets the moment… and is about to transform again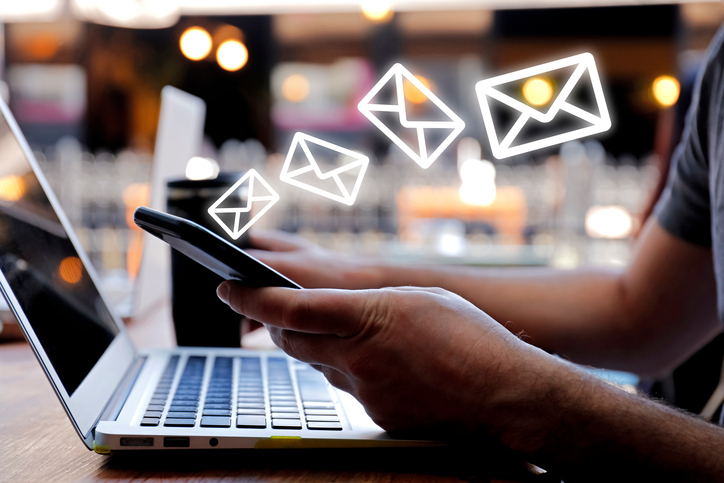 Email, the long-time but sometimes unsung hero of marketing, enters 2022 stronger than ever – both in terms of emerging advances in data and technology, as well as its relevance and usage. in the omnichannel technology stack. The volume of the channel is staggering: worldwide, we've sent and received over 333 billion emails. per day in 2021, making email arguably the most important marketing communications tool we have for engaging with consumers.
However, email marketing is transforming dramatically, driven by three main factors: technology and platform advancements, changes in privacy, and the ever-higher bar set for creating customer experiences. outstanding on the connected channels. Innovative retailers who recognize the new opportunities offered by this transformation will be in the best position to deliver outsized benefits to consumers and their business bottom lines.
Platforms have evolved
Over the past year, technology and data have made tremendous strides, with new players putting sophisticated tools and predictive intelligence into the hands of marketers like never before. Previously, many email platforms couldn't support or support using the incredible amount of data available today in a way that enhances the email marketing experience. Many integrations were built with customer data platforms (CDPs), but the resulting improvements were minimal without the data being actionable. Next-generation email marketing platforms solve the problem, allowing marketers to tap into virtually unlimited volumes of data for real-time marketing use. Retailers can now combine and create new data for personalization and segmentation – think brand affinity and channel preferences – allowing them to interact with customers in far more meaningful and valuable ways.
Privacy changes make email work harder
Data privacy laws such as GDPR, CCPA, and CPRA have changed the face of data-driven marketing and advertising, dramatically increasing the importance of first-party and zero-party data, and forcing marketers to find bolder and more creative ways to reach potential customers. This further cemented email as the highest ROI channel for everything from retargeting to cart abandonment.
By making open rates less useful, Apple's iOS 15 launch in September 2021 presented significant challenges for email marketers. However, it has also created opportunities for them to be more advanced in how they engage and measure success – with much looking forward to a long-awaited shift from this simplistic metric to a future in which the merits of their work are judged on actual business results. that they can deliver.
A recent Cordial study found that 81% of marketers agree that industry-wide privacy changes will help marketers focus on more meaningful metrics. Smart marketers use richer metrics like proprietary customer engagement scores and customer value indices. Brands – and, indeed, MarTech vendors – that fail to keep up with these new measures will quickly find themselves losing ground.
Customers demand better cross-channel experiences
With more consumers interacting with brands across more channels than ever before, a seamless cross-channel experience is essential. Cordial's research found that 83% of consumers made purchases in response to emails, while 67% made purchases in response to text messages. Brands need to take an integrated approach, prioritizing creating a holistic customer experience instead of looking at siled, channel-specific programs and metrics.
Additionally, with more and more retailers launching their own mobile apps, the need for connected experiences is critical. To deliver a truly integrated experience, all channels must be able to access the same data, from email to SMS to mobile app. For example, sending an email or an SMS/MMS containing deep links to a specific page of the retailer's mobile application improves the customer experience, facilitates the purchase for the consumer and allows a multi-channel attribution, allowing retailers to accurately attribute revenue to the original. The source.
To recap: email is the beating heart of marketing, for brands that continue to innovate and transform the way they leverage the channel. Powered by integrated data, it's an essential tool for driving better results for brands in every industry imaginable. And its future is brighter than it has ever been.
Jeremy Swift is CEO and co-founder of Cordial, a cross-channel marketing platform provider that enables marketing teams to create personal relationships with every customer.