5 Best ConvertKit Alternatives for Email Marketing Campaigns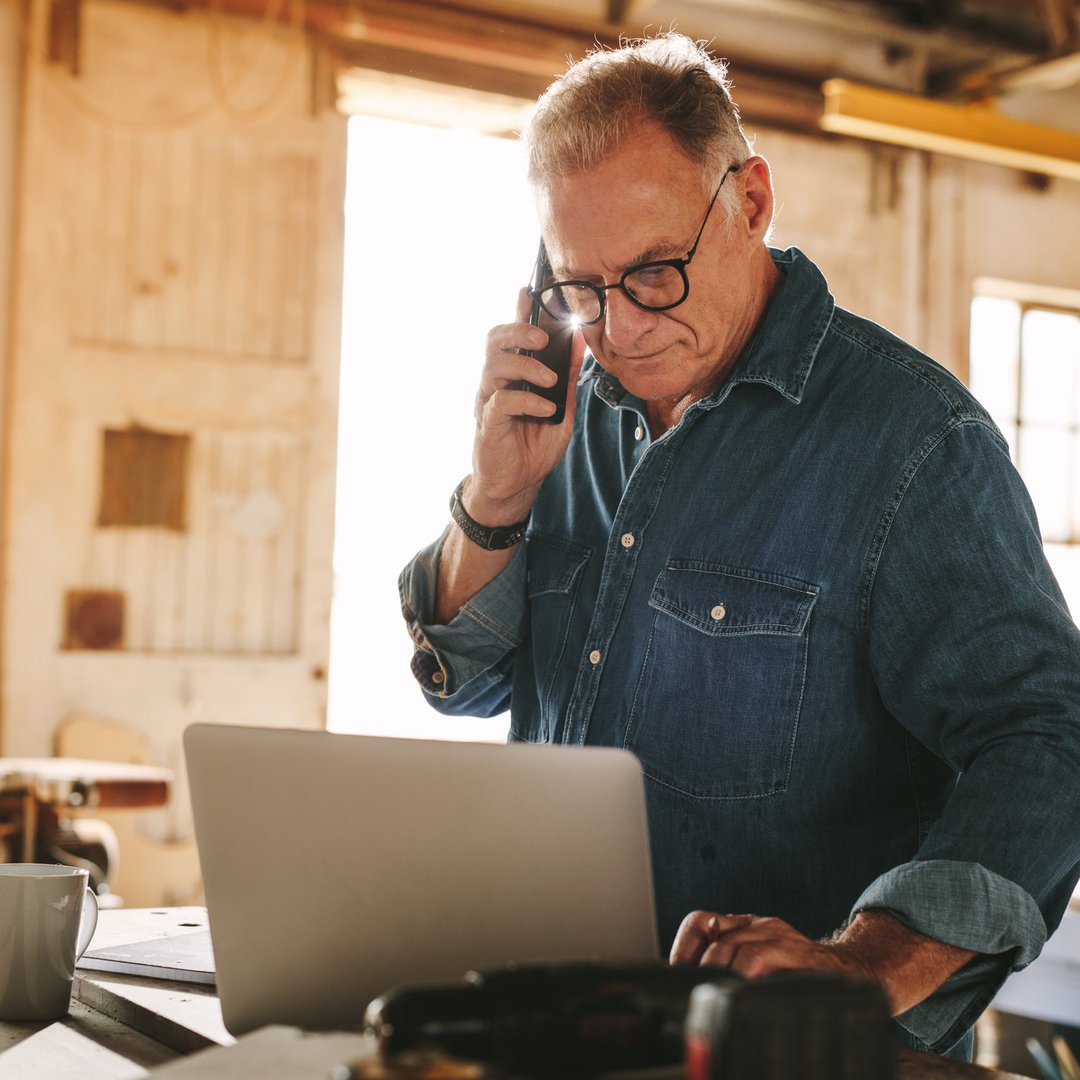 If you are looking for the best ConvertKit alternatives in the market, you have come to the right place. This article takes a look at what its competitors are offering.
ConvertKit is a one-size-fits-all email marketing solution, but it's not for everyone. It is aimed at creatives, such as bloggers and artists who want to build a relationship with their audience first by providing valuable content. They can then proceed to the presentation of their products.
One of the coolest decisions ConvertKit has made is to provide a minimalistic email editor. There are none of the bells and whistles and customization options you find in most email editors.
You can't customize email marketing content based on your recipients' interests, preferences, and demographics, and you won't find a wealth of templates to help you create engaging emails quickly.
The free plan is also very basic, including only one text email template.
However, ConvertKit's landing page functionality is excellent, it has a ton of analytical features and lets you set up automated email sequences.
If ConvertKit doesn't sound like the right solution for you, we've got you covered.
Here are the best alternatives to ConvertKit as an email marketing software:
Zoho Campaigns
MailChimp
MailerLite
HubSpot Marketing Center
Referral Email
What to Look for in a Great ConvertKit Alternative
The alternatives to ConvertKit that we will feature below have intuitive email editors, are easy to use, and have a lot of features in their free plan.
1. Intuitive email editor
ConvertKit's philosophy is that content matters more than looks with email newsletters, but that's not true for all businesses. Some companies have built a strong visual brand and need to reflect this in all of their email communications and strategies.
And in some industries, how your email looks is important. Imagine receiving an email from a clothing brand with just text or a few basic images. This approach is not going to win customers.
2. Ease of use
ConvertKit is not organized in the same way as other email marketing software. Most email marketing tools encourage you to create a newsletter or other type of campaign first when you sign in. This is not the case with ConvertKit. Its homepage is the subscribers menu and there is no mention of creating an email in its horizontal menu.
It's confusing at first, because it doesn't seem like an intuitive layout. Other email marketing solutions take less getting used to and have more intuitive navigation.
3. Complete Free Plan
ConvertKit is expensive. Its very limited free plan doesn't even allow you to send emails for free. You need to refer a friend or pay to send emails. ConvertKit's free trial only lasts 14 days and requires a credit card, unlike most email marketing software that removes barriers to entry with their free trials.
ConvertKit's paid pricing plans are expensive. Its cheapest plan, which is only for 1-1,000 subscribers, costs $29 per month.
Look for email marketing software that has a full free plan or has a good feature set for the price.
Our Top 5 Picks for ConvertKit Alternatives
We've handpicked the best ConvertKit alternatives for your business considering the above criteria and all the areas where ConvertKit falls short.
1. Zoho Campaigns
ConvertKit provides a basic email editor, while Zoho Campaigns' intuitive email editor helps you create personalized newsletters.
You can choose from its range of templates, then use the drag-and-drop email editor to add images, text, videos, buttons, tables, and HTML snippets. The email editor also lets you change the layout and customize the design, and add polls, attachments, and calendar invites.
With Zoho Campaigns' advanced email creation options, you can even add dynamic content. You can display different content based on conditions such as the recipient's membership in a certain list or segment, or based on custom contact fields.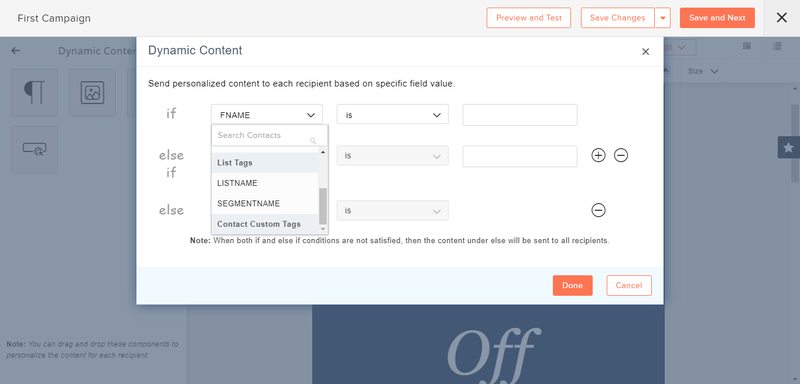 Zoho Campaigns also lets you send test versions of emails to up to five recipients, preview how the email will look on mobile and desktop, and provide a reputation score based on its anti-virus criteria. -spam.
Read the full The Ascent Zoho Campaigns Review
2.Mailchimp
Mailchimp is one of the most popular email marketing solutions for a reason, and its user experience is ahead of ConvertKit. It's packed with features, but it's also easy to use and provides in-app help that both explains its features and gives you tips on how to improve your email marketing campaigns.
Mailchimp tailors your email marketing experience to your business needs, such as whether you support online bookings or appointments or sell products online.
When you start using the software, each time you take an action, Mailchimp suggests ways to use the software to make your campaigns more effective.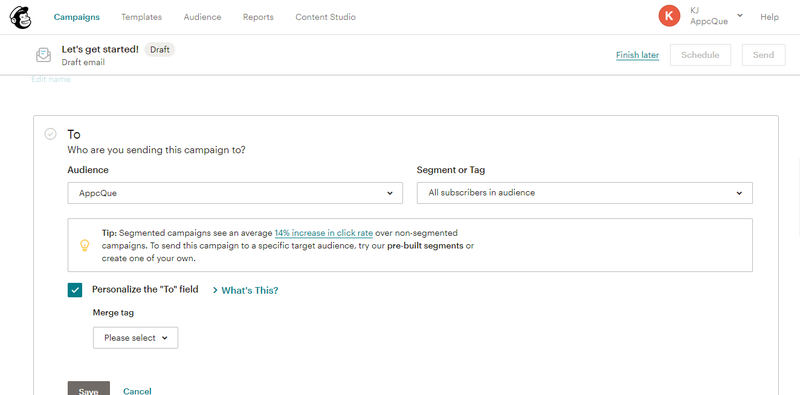 It also uses in-app messaging to show you how to use each feature. For example, when using the email editor, it provides a step-by-step guide, with different messages appearing as you complete each task.
Its user-friendly, in-app copywriting also makes managing email marketing campaigns both easy and fun.
Read the full The Ascent Mailchimp Reviews
3.MailerLite
MailerLite is a great free alternative to ConvertKit. While ConvertKit's free plan has limited functionality (and doesn't even allow you to send emails unless you refer a friend), MailerLite packs a lot of useful features into its free plan.
Here are the highlights:
Drag-and-drop editor
Landing pages
Registration forms
Subscriber management
Automated Email Sequences
Advanced segmentation
A/B testing
Investigations
Campaign reports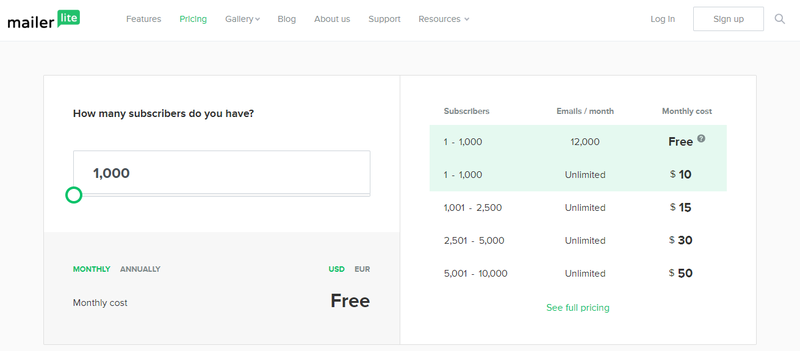 It also lets you send up to 12,000 emails per month to up to 1,000 subscribers.
Read the full The Ascent MailerLite Reviews
4. HubSpot Marketing Hub
HubSpot's email editor is great for personalizing and personalizing your content, perfect for both B2C and B2B audiences. You can add a range of content blocks, such as images, buttons and social sharing options, and change the design of each, as well as change the overall layout of the email, for example adding and deleting columns and rows.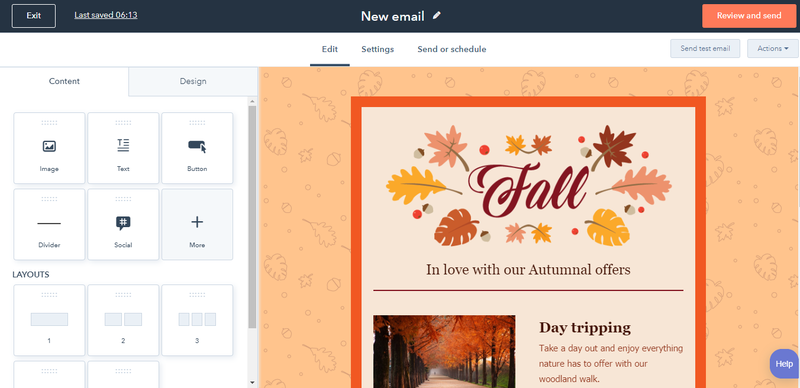 To tailor your message to individual recipients, you can personalize the email with both personal contact information, such as name and location, and business details, such as company name and location. industry, which is ideal for B2B marketers.
HubSpot Marketing Hub also lets you customize emails based on a customer's lifecycle stage or membership in different lists. Once you've created the email, HubSpot Marketing Hub will adjust content such as subject lines, links, and attachments, based on conditions such as previous purchases.
Read the full The Ascent HubSpot Marketing Hub Review
5. Referral Email
While ConvertKit takes some getting used to and it's not immediately obvious what to do when you first sign up, Benchmark Email is the opposite.
Its user interface is easy to understand and navigate, with just four main menus:
E-mail
contacts
Automations
Reports
Each menu has several sub-menu options, with features clearly identified, such as "segments" and "A/B" testing. Benchmark Email uses the simplest terms to describe all of its features so you can quickly find the feature you need. You can also easily return to the dashboard at any time.
Benchmark Email breaks down each task into manageable chunks that you must complete before moving on to the next task.
Often a task only becomes visible when you complete the previous one, either by moving to a new screen or through a checklist. It saves your progress between sessions and you can pick up where you left off.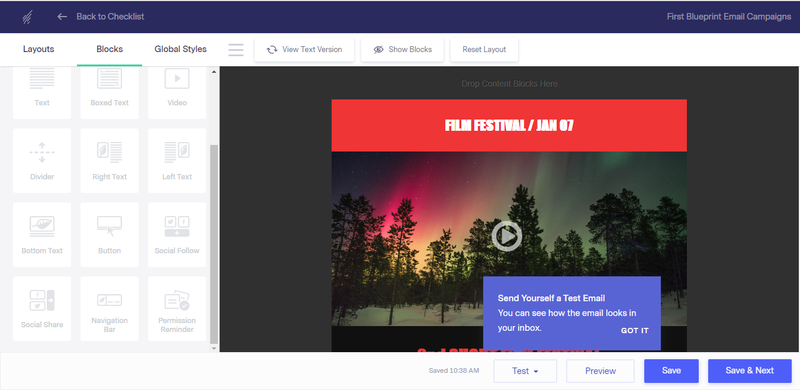 Benchmark Email uses in-app messages that appear while you perform tasks to point out features you may not be familiar with and to advise you on how to improve your campaigns.
Read the full The Ascent Referral Email Review
Find the solution adapted to your needs
When we reviewed ConvertKit, we found that it had fantastic landing page building functionality, great segmentation and automation features to help you manage your marketing funnels, and great marketing options. support. There is a lot to do. But it also made bold choices about what not to include, namely a visual email editor.
If you're in a creative industry, consider what ConvertKit offers, because it might be right up your street. But if not, consider what you need from an email marketing tool, then read our reviews of the top solutions on the market.